20 Michigan Made Gifts Under $20
If you know someone who loves the mitten state, here are 20 gifts for under $20 you need to know about.
1. Michigan Wrap Bracelet
Take Michigan with you wherever you go. Find it here.
2. Mackinac Island Fudge
Get this classic Michigan made treat here!
3. Faygo Candles
These candles smell just like the real thing! Buy them here.
4. Artisan Michigan Shaped Soap
Find this beautiful, handmade soap here.
5. Iconic Detroit Coasters
So many fun and iconic Michigan scenes to choose from. Buy them here.
6. Michigan Maple Syrup
Pure, Michigan maple syrup made in Charlevoix, MI. Get it here.
7. Better Made Chocolate Covered Chips
Made with Sanders chocolate and Better Made potato chips, this seasonal treat is the best of both worlds! Get them here.
8. Car Decals
The perfect little something for your favorite MSU or U of M fan. Find them here.
9. Sanders Chocolates
A Michigan favorite. Buy them here.
10. "Views of Michigan"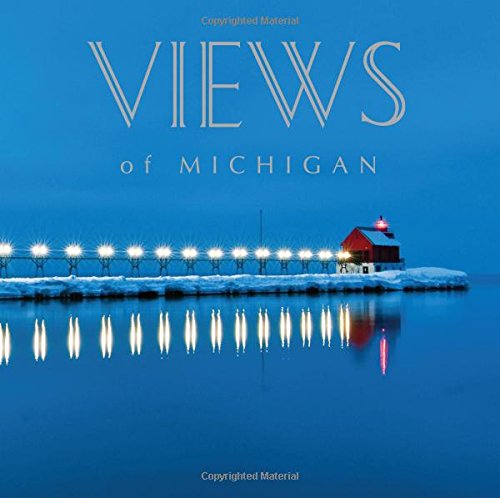 A fascinating collection of Michigan "views," Views of Michigan gives readers a glimpse into the beauty of Michigan seen through the camera lenses of local photographers. Find it here.
11. Cherry Republic Cherry Jam
Made with real Michigan cherries and packed with flavor. Find it here.
12. Michigan Air Fresheners 
Michigan made, Michigan shaped air fresheners with scents like "Blue Spruce" and "Michigan Christmas". Fragrances last for over a month! Find them here.
13. American Gourmet Pretzels
 The addictive, gourmet butter pretzels that melt in your mouth, and they're Michigan made! Get them here.
14. Michigan Roots Tee Shirt
A great gift for anyone with Michigan roots! Buy it here.
15. Michigan Canvas Painting Kit
A relaxing activity for both kids and adults. Get it here.
16. Michigan Glassware
Find more here.
17. Beach Glass Soap 
Small "beach glass" soap pieces in a cute little pail. A perfect way to represent Michigan lake life. Buy it here.
18. Yooper Recipes Cook Book
A countertop cookbook of U.P. recipes. Buy it here.
19. Michigan Mints
Michigan imprinted mints made in St. Johns Michigan. Get them here.
20. This Adorable Magnet  
Find this magnet and more here.